London Playstation 3 Repair / PS3 Repair
London PlayStation 3 Repair / Sony PS3 Repair Experts
We are a leading home video game console repair store offering professional and affordable Sony PlayStation 3 repairs in London and also for clients all over the United Kingdom. We have been troubleshooting and fixing different Sony PlayStation video game consoles including PlayStation 2 models since 2003. Our qualified console repair technicians can have your Original PS3, Slim PS3 and Super Slim PS3 models repaired promptly and you can get back to your favorite gaming in no time.
Same Day London PlayStation 3 Repairs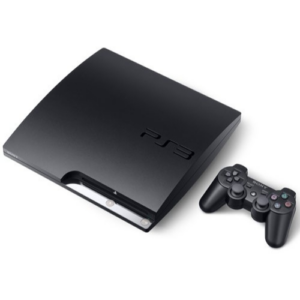 At London Console Repair, once we receive your faulty or defective Sony PS3 video game console, one of our skilled technicians will carry out a range of troubleshooting and diagnostic checks and then perform all necessary repairs that your Sony PlayStation 3 requires. We have fixed well over 15,000 PlayStation models! Whether your PS3 game console has the Green Light of Death (GLOD), PS3 is not turning on, out of order Blu-Ray drive, Yellow Light of Death (YLOD), hard disk drive (HDD) failure, game not loading or playing, PS3 error codes, dashboard does not start up, PS3 audio problems (distorted or no sound), not reading discs, PlayStation 3 overheating problems, Bluetooth problems, no video output, wired / wireless (wi-fi) network connection problem on PS3, flashing red light, internal fan is making noises, HDMI port not working, build-up of dust inside the heatsink and fan, Blu-ray Disc / DVD not loading or playing, USB ports not working, drive problems, PS3 power related problems, video card problems, PS3 shuts down after a few seconds, power light flashes or any other issues, we can troubleshoot and fix it, fast!
PS3 Yellow Light of Death Repair
PS3 Blu-ray Drive Repair
PS3 Blu-ray Drive Replacement
PS3 Flashing Red Light Repair
Sony PlayStation 3 No Power Repair
Sony PS3 No Video Output Repair
Sony PlayStation 3 Damaged Port Repair
Professional Mail in Sony PS3 Repair Services
London Console Repair provides mail in services for all Sony PS3 console repair services. All parts and labour we provide for London PS3 repair services are covered by a 90-day warranty. We are leaders of London PlayStation 3 repairs and take immense pride in not only in meeting your expectations but also in exceeding them. Drop your out of order or malfunctioning original, Sony PlayStation 3 Slim or Sony Playstation 3 Super Slim model at our Central London store or ship it us!